Hospital beds or medical beds are designed for safety and comfort and transportation needs.
In order to prevent accidents, the staff must be familiar with the correct procedures and conduct regular safety and maintenance inspections. Regular maintenance is essential to prevent unnecessary injuries. As a hospital bed manufacturer, I'd like to share it with you.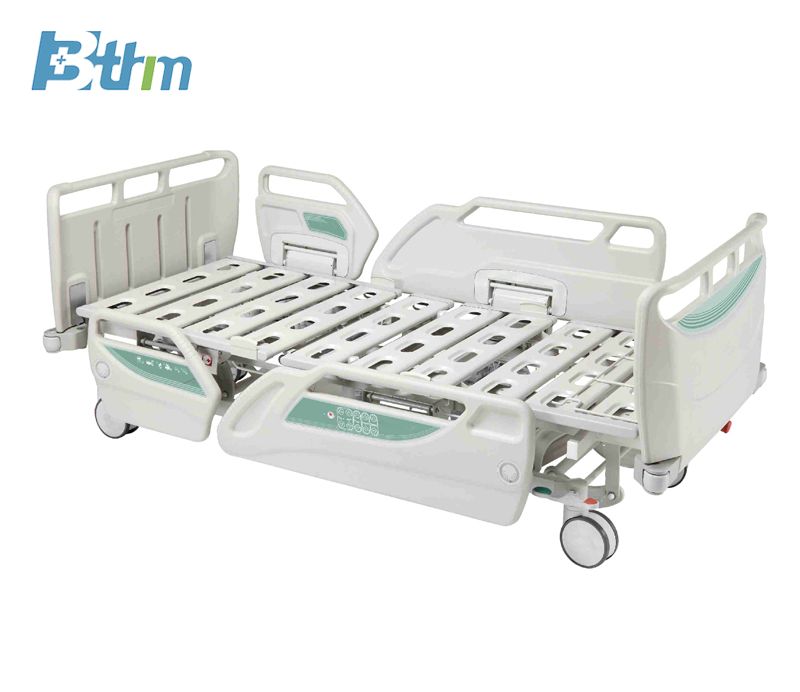 Electric medical bed
---
Clean the Hospital Bed
Wipe the surface of the bed with a soft damp cloth. Make sure to use only warm water and mild detergents.
Wipe and dry the bed, making sure to remove all excess detergent to prevent accumulation.
General cleaning procedures will not correct serious contamination or microbial infections. If it exists, please contact the infection control nurse.
Check for damage or stains on the surface of the mattress cover.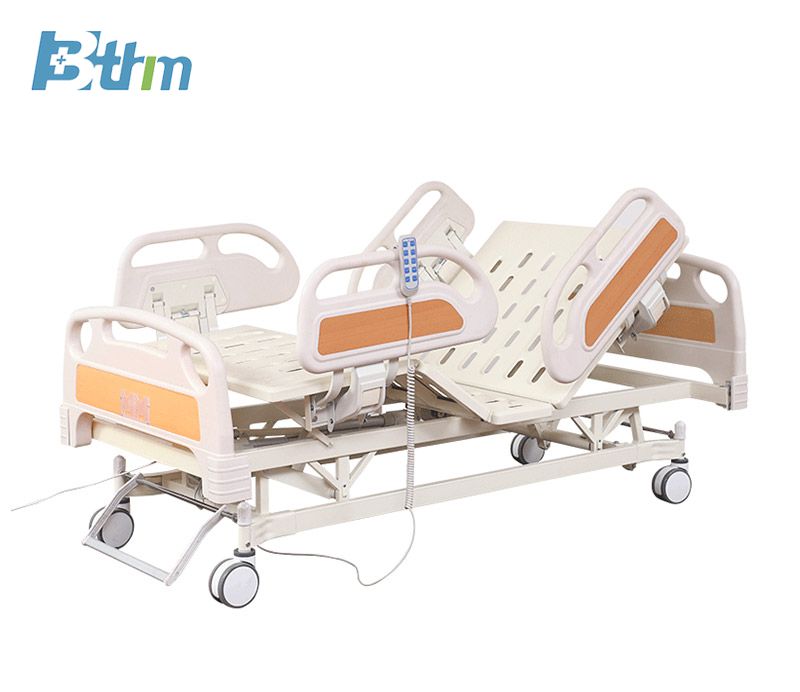 Multi-Function Electric Medical Bed
Check the Components of the Bed

Check actuator screws, clevis pins hooking actuator tubes.
Check the track shaft, nylon gasket, and the high and low mechanism, and apply grease.
Check the oil-impregnated bronze shoulder gasket for excessive wear. These components can be on the support part of the mattress, if there is wear, please replace it.
Check and tighten all bolts, lock nuts and screws.
Make sure that the guardrail is moved and locked correctly.
Make sure that the foot support arm is completely undamaged and working properly.
Make sure that the head board and foot pedals are intact.
Check whether the head end bumper is safe and damaged.
Make sure that the mattress cover is not torn or cracked.
Check that all casters are used correctly.
Check the caster locking mechanism and tires for wear.
Check the Electrical Components

Make sure that the power cord is intact.
Check all cables for fraying or pinching.
Check electrical connections to ensure safety.
Measure the bed leakage current.
Measure the ground impedance.
Bio Tech Health medical Supplies(Tianjin) Co., Ltd. is a supplier of medical equipment and devices. The main products are medical beds, nursing beds, oprating table and other medical functional furniture. If you want to learn more about our products, please contact us!